The Competence Center Oral Biology is involved in dental research and training. The work is done in an interdisciplinary team with national and international cooperation, integrating academia and industry.
Our laboratory uses fundamental cellular biological methods, preclinical methods and clinical trials for the development of causal therapeutic strategies in regenerative dentistry. We focus on the healing of dental implants and biomaterials with a special emphasis on dental implantology and periodontology. We deal with the elucidation of molecular and cellular mechanisms of oral wound healing in healthy and ill patients. It is our aim to study the clinical relevance of natural and synthetic molecules, as well as biological fluids in dentistry.
Applied Methods
Our methods include fundamental in vitro cell culture techniques with a focus on oral and bone cells such as periodontal fibroblasts, osteoblasts and osteoclasts. Based on a broad range of methods for the determination of proliferation, migration, differentiation, signalling and gene expression, we test the reaction of cells to various biomaterials, bone transplants, saliva and bioactive molecules of natural origin. Our portfolio includes various preclinical models with a focus on bone regeneration. In addition, we examine the skull anatomy of various mice models with the aid of CT and geometric morphometry.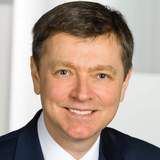 Reinhard Gruber received his Dr. nat. techn. degree from the University of Natural Resources and Life Sciences in Vienna. After his postgraduate work in the field of rheumatology, he joined the Department of Oral Surgery of the Medical University of Vienna in 1999. He was Deputy Director of the Dentistry curriculum and coordinator of the doctoral programme "Bone and Joint Regeneration". He was a visiting researcher at the Bone Tissue Engineering Center at Carnegie Mellon University in Pittsburgh and at the University of Michigan Dental School.
From 2012 to 2015, Reinhard Gruber worked as Head of the Laboratory for Oral Cell Biology at the Dentistry Clinics of the University of Berne, of which he is still an associate professor. In October 2014, he was named Professor of Oral Biology at the Medical University of Vienna. He is an associate editor of the journals IJOMI and BMC Oral Health and sits on four editorial boards including JDR, COIR and Tissue Engineering. He is on the board of the Osteology Foundation and the Deutsche Gesellschaft für Osteologie.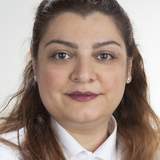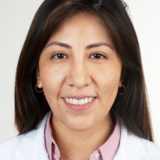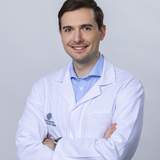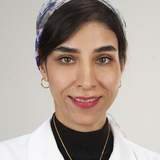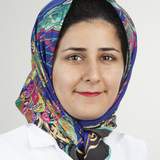 Alexandra Stähli (Switzerland)
Babak Hatami Kia (Iran)
Barbara Cvikl (Austria)
Fabiola Vaca (Mexiko)
Francesca Di Summa (Italy)
Franz Josef Strauss (Chile/Switzerland)
Gabriel Leonardo Magrin (Brazil)
Gabriel Mulinari dos Santos, Forschungsgast (Brazil)
Heinz-Dieter Müller (Austria)
Irina-Georgeta Sufara (Romania)
Joao Mendes, Forschungsgast (Portugal)
Jung-Seok Lee (Korea)
Luiza De Oliviera Matos (Brazil)
Maisa Al Mustafa (Saudi Arabia)
Reza Talebian (Iran)
Solmaz Pourgonabadi (Iran)
Tina Rybazek (Austria)
Uwe Yacine Schwarze (Germany)
Yuxin Ni (China)
---