Immaculate bright teeth give your self-confidence a boost. But life leaves its traces on the teeth: cracks, discolouration or malposition of teeth. At the Special Clinic for Aesthetic Dentistry, minor and major dental flaws can be corrected and make a radiant smile possible.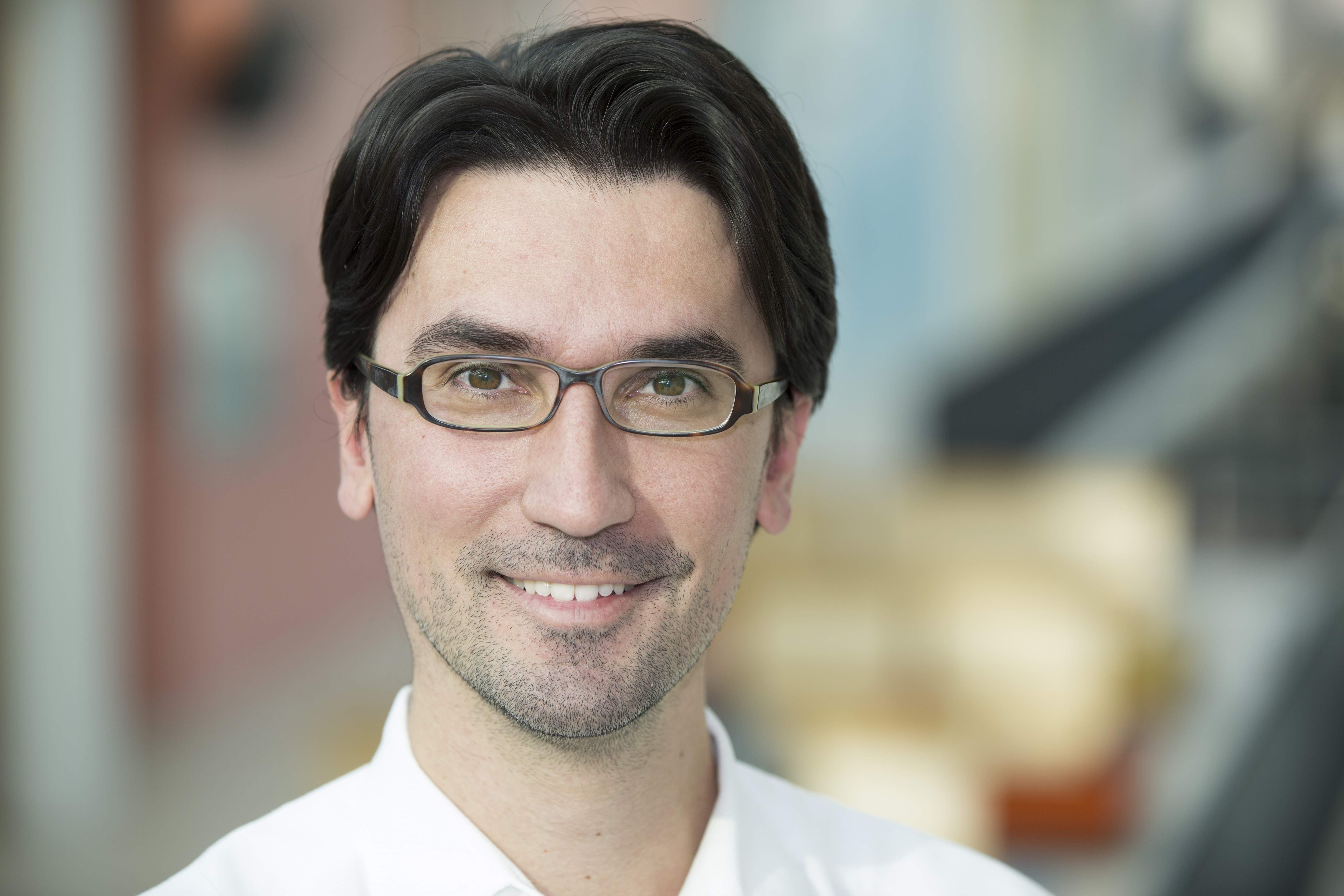 Healthy, beautiful teeth make a face attractive and are proof of vigour, health – and success. Studies show that people with white teeth are more successful professionally and in private life. At the University Clinic of Dentistry Vienna, we therefore offer our patients much more than the treatment of aching, diseased teeth. At the Special Clinic for Aesthetic Dentistry, specially trained dentists endeavour to ensure immaculate and bright dental appearance of their patients. Our range of treatment extends from the simple bleaching of teeth to the simple resin fillings. Already existing ill-fitting and discoloured plastic fillings or carious lesions can be treated with highly aesthetic nano-hybrid composites. For more extended defects in the posterior area, inlays can be made of ceramics or, optionally of gold, with a well-proven record as an excellent restoration material despite its aesthetic disadvantages. For the restoration of larger defects, all-ceramics is nowadays the material of choice due to its outstanding aesthetic properties, natural look, and their long-lasting quality. Slight discolourations, gaps between teeth and large broken corners can be corrected with veneers. Root canal treated teeth and teeth fractured teeth after a trauma no longer have to be removed. With the help of root posts and cores, they cannot just be restored functionally again, but also in a highly aesthetic way. The treatment always starts with an extensive examination and counselling to integrate individual patient's demands and wishes into the treatment plan.
---
Range of Services
Teeth are often decisive for a first impression. A confident smile with healthy, white teeth appears endearing and engaging. At the Special Clinic, we offer you all the options of modern aesthetic dentistry to let your teeth shine bright again.
In Aesthetic dentistry, the patient's personality plays a large role: the teeth should fit the overall picture after their embellishment. The result of the treatment should harmonise with the eyes, the nose, the mouth, the skin colour, and the age of the patient. The correct treatment depends very much on the patient. Therefore, we will deal extensively with individual wishes and needs when we establish the customised treatment plan. If the individual case requires it, an interdisciplinary cooperation with specialists from other clinical divisions such as Orthodontics, Periodontology, Implantology or Oral Surgery will be provided under one roof at the University Clinic of Dentistry.
At present, fillings can be so unnoticeably that theyare not distinguishable from a patient's own tooth material. They can be used for the restoration of incisors as well as for smaller and larger defects of molars.
In the anterior tooth area, resin fillings are especially suited for minimally invasive restoration. Resin fillings are not that noticeable and have natural appearance. In the posterior area, we use modern materials on the basis of resin and ceramics that can withstand even great chewing pressure and at the same time look like natural tooth substance.
For the restoration of larger defects, full ceramics is the material of choice at present. Full ceramics meets high aesthetic standards, appears natural and is very long-lasting due to its high quality.
The term implant superstructure refers to the prosthetic restoration connected with an implant. These superstructures can be crowns, bridges or fixed or removable dental prostheses attached to the surgically inserted implant.
To the untrained eye, superstructures are hard to distinguish from natural teeth. They fit harmoniously into the overall tooth appearance and their stability is similar to that of a healthy tooth.
Almost anybody can have bright white teeth with the correct treatment. Bleaching (tooth whitening) makes it possible. The most efficient and mild method is photochemical bleaching with laser.
We recommend "in-office" bleaching at your dentist's office. The permanent supervision by a dentist ensures that your tooth substance is not damaged. Application by a dentist also means that much more effective bleaching gels can be used, which achieve better results in a shorter period of time and therefore are gentle to the teeth.
Slight discolourations, gaps between the teeth and large broken-off corners can be corrected with veneers. These veneers are placed over the tooth substance and make teeth appear natural. We use the most modern technology, so we can apply veneers without or with just minimal loss of hard tooth structure.
Throughout the whole region of Austria, only the University Clinic of Dentistry, Vienna offers the so-called digital impression. In the conventional impression procedure, the impression tray is placed into the patient's mouth over the dental arch until the impression material has set and afterwards removed. With digital impressions, a scanner does the work, measuring the teeth exactly. Possibility of impression-taking errors and elimination of material inaccuracies for fewer restoration mistakes have been reduced. In addition to this, most patients experience digital impression as more comfortable and less anxious than conventional methods.
---
Making an Appointment
---