Being able to smile confidently and to take big bites after the loss of one or more teeth is possible today thanks to dental implants. Implants can be used to restore individual teeth, as well as entire dental arches, which can barely be distinguished from natural teeth in their appearance and chewing feeling.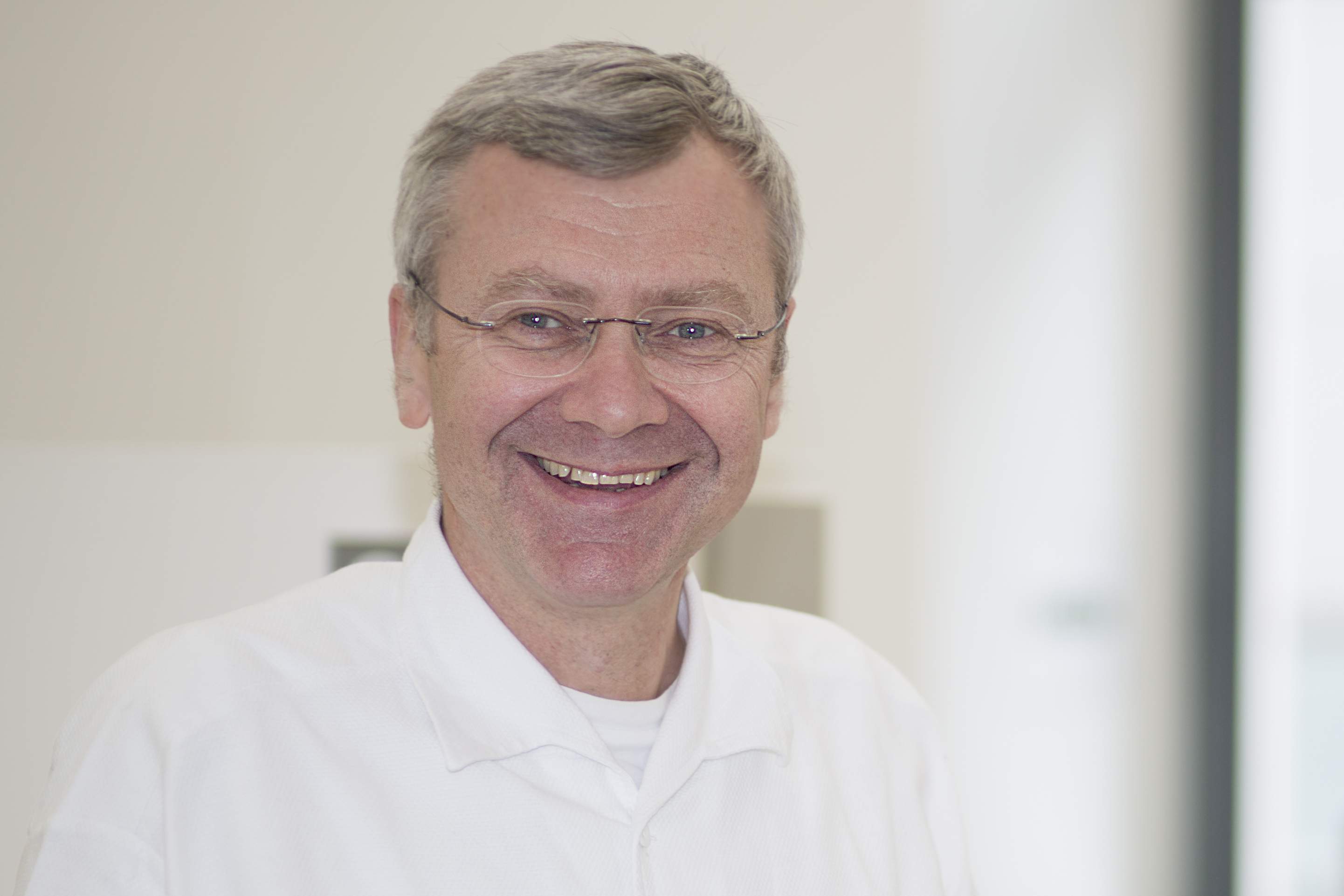 Attractive and especially healthy teeth are not just a decisive part of our appearance but also of our personality. In earlier times, losing one or more teeth had a decisive impact on the way people looked. Because of modern oral implantology, this is not the case anymore. With comparatively small oral-surgery procedures, individual or all missing teeth can by replaced by implants, aesthetically and functionally equal to natural teeth. Through the insertion of root-formed implants it is possible to avoid alterations of the neighbouring teeth and to anchor crowns that can hardly be distinguished from real teeth in the tooth gaps. Implant-supported crowns or bridges are fixed to the implants anchored in the bone, which gives the patients a chewing feeling almost indistinguishable from their own teeth. In case of complete toothlessness, implants can provide reliable anchors for removable prosthetics as well as for large fixed bridges.
---
Implants – Aesthetically Superior Dental Prosthetics
Implant-supported dental prosthetics are as close as you can get to natural teeth. Implant crowns score with their natural look, implants with their stability and both with their positive impact on the functional conservation of the entire masticatory apparatus.
If a missing tooth is to be replaced with a so-called bridge, it is almost always necessary to significantly alter the neighbouring teeth in order to securely anchor the bridge. This is not the case with an implant-supported crown. The implant is anchored on the jaw bone, without touching the neighbouring teeth. Either immediately or after a healing period of a few weeks, an aesthetically superior crown, made to look like the missing tooth, can be fitted on the invisible root-formed implant.
Especially for completely toothless patients, dental implantology represents great progress. Even a small number of dental implants enable excellent and efficient anchorage possibilities for dental prostheses, which leads to significant improvements regarding eating and speech, which in turn greatly improves the quality of life. The dental prostheses can be stably fixed via anchor elements or so-called connecting bars. Adhesive agents are made unnecessary. The stable anchorage also improves the safety and self-confidence of patients. Speech and chewing ability is also significantly improved and the probability that friends and acquaintances recognise the prostheses for what they are is now much lower.
The insertion of root-shaped dental implants is almost painless in most cases today, as well as minimally invasive and not burdensome for the patient. The strain is mostly even lower than with comparable tooth extractions. The effort-benefit ratio is clearly positive. Fortunately, the patient's age is not relevant because implants can also be reliably anchored in case of reduced bone quality or even osteoporosis.
Through a simple and painless examination of the oral cavity (alveolar crest and gums), as well as through a panorama X-ray of the jawbone, it can be easily ascertained in most cases if dental implants are suited to your case.
For detailed planning an anamnesis is done (interview of the patient on pre-existing conditions) as well as the examination of the remaining dentition and finally further diagnostic methods are applied, such as a CT, to ensure the success of the operation.
If general, medical reasons speak against an oral surgery operation and that there should be no implantation. In addition, it has to be ensured that there is sufficient alveolar bone to anchor the implant before an implantation, and that neighbouring anatomical structures, such as nerves and blood vessels, are not harmed.
Implants need to be cleaned and cared for in the course of oral hygiene, the same as with one's own teeth. Deficient oral hygiene can lead to the loss of the implant, just like tobacco consumption and untreated diabetes.
Our oral surgery specialists at the Special Clinic for Implantology will be happy to advise you on the benefits and drawbacks of implants and answer your questions by appointment.
---
Making an Appointment
Head: Ao.Univ. Prof. DDr. Christian Ulm
Deputy Head: Univ. Prof. DDr. Werner Zechner
---