If teeth are malpositioned, this does not just have an aesthetic effect. Most malpositions of teeth and jaw may damage the chewing system and therefore need to be corrected. There is no age limit.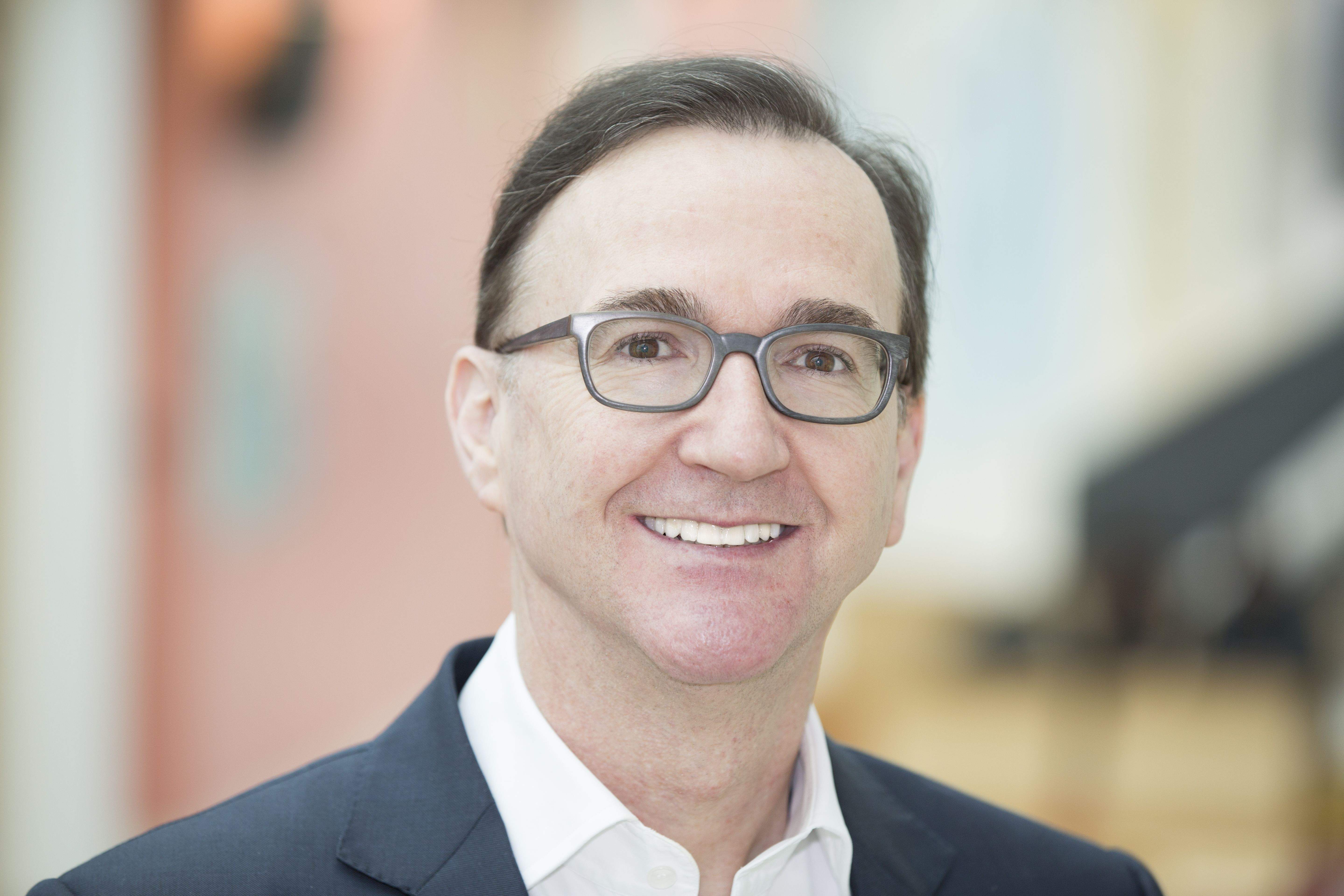 The Clinical Division of Orthodontics specialises in the correction of dental and jaw malposition at an academic level. After a first diagnosis, we inform patients on whether they need orthodontic treatment. If the patient decides that he or she wants to be treated, they undergo registration, where the clinical assessments are made to plan for the orthodontic treatment. In the Clinical Division of Orthodontics, we offer the most modern bracket systems, including self-ligating brackets. Since we aim for a "biological" dental movement, we prefer to use techniques where forces are low. If the patient does not want metal brackets for aesthetic reasons, we can also use tooth-coloured ceramic brackets, lingual brackets or aligners. Complex treatments, in which orthodontic measures are not sufficient, are coordinated with specialists in periodontology, prosthodontics, gnathology, oral surgery, as well as oral, maxillofacial surgery.
---
Range of Services
Through the connection to academic research, the Clinical Division of Orthodontics is always up to date. Patients immediately benefit from this in their orthodontic treatment.
About 40% of all children and adolescents exhibit dental malpositions, which often remain unnoticed. Because of this, it is recommended to have them examined by an orthodontist at three intervals. First at the age of 3 (primary dentition), a second time at the age of 7 (early mixed dentition), and a third time at the age of 12 (late mixed dentition). The timely treatment of certain malpositions reduces the treatment period and ensures a stable result.
Malpositions of jaw or teeth can partially be corrected with removable braces. After exfoliation of the deciduous teeth, we most often recommend fixed braces, however.
The following images show selected malpositions which might make orthodontic treatment necessary. In a free first assessment, we are happy to inform you about treatment options and costs.
Orthodontic treatment is possible at any age. In the Clinical Division of Orthodontics, we have a lot of experience and expertise in the successful treatment of adults.
For this patient group, the "visibility" of the braces is an important topic. This problem can be solved via a lingual treatment ("invisible" braces).
With a self-ligating bracket system and highly-elastic wire materials, crowding can be corrected. For self-ligating brackets, the arch wire is kept in the bracket with a sliding or tilting mechanism without additional ligature.
Tooth-coloured ceramic brackets have a highly-polished surface which does not absorb colouring from food or drink. For many patients, this makes them an aesthetic alternative to metal brackets.
For patients who want to correct their teeth without attracting attention, lingual braces are the ideal treatment method. In a lingual treatment, individualised braces are fixed on the insides of the teeth. Custom-made wires and brackets link and move individual teeth to one another. The braces are not visible from the outside.
Generally, lingual treatment is suitable for all age groups and can be used to correct almost every kind of tooth malposition.
Certain teeth malpositions of adolescents or adults can be corrected using the so-called aligner method. To achieve this, transparent aligners are used to treat the malpositions. Patients wear the aligners 22 hours a day and only remove them to eat and to brush their teeth.
At the University Clinic of Dentistry, Vienna, we take impressions digitally and plan treatment with digital data in 3D. The individually manufactured aligners are changed at regular intervals.
For precise control of tooth movement, small anchor screws or mini-plates can be inserted. This skeletal anchor is a temporary aid, fixed on bone under local anaesthesia.
The orthodontist inserts skeletal anchors to direct certain undesirable forces to this anchoring device. After the treatment, this device is removed completely.
In case of pronounced malposition of one or both jaws, an operation may be necessary for orthodontic treatment. After both dental arches have been shaped, one or both jaws are corrected to the optimal position in a surgical procedure. Then the bite situation is fine-tuned using braces.
For the multiloop or MEAW technique (Multi-Edge-Arch-Wire), loops are drawn through brackets. With the individual loops, every single tooth can be moved in any direction. When activated correctly, these loops are highly effective tools to correct malpositions in combination with elastic rubber rings.
The Clinical Division of Orthodontics is well integrated into the operation of the University Clinic of Dentistry and the Medical University of Vienna. Therefore, we are able to deal even with complex problems in interaction with other dental clinical divisions and special clinics. Among the clinical divisions we consult with on difficult cases are Periodontology, Prosthodontics, Gnathology, Oral Surgery, as well as Maxillofacial Surgery.
Many types of sport endanger teeth: especially ball games, such as American football or basketball, hockey, martial arts, gymnastics, skiing, skateboarding and biking. In these cases, accidents are more likely to endanger the teeth than then bones. The four incisors of the upper jaw are especially vulnerable and visible.
The risk of suffering a tooth injury is greatest for children from the ages of seven to 13. People with a disto-occlusion, where the upper incisors are markedly further forward than the lower ones, and people with fixed braces are also at a higher risk.
An individually adapted mouth guard absorbs the power of impact
With a mouth guard, the teeth can be effectively protected from injury. The best and most comfortable is an individual mouth guard. The cost may be higher, but as the fit is perfect the power of impact is evenly distributed and better absorbed. If desired, an individual mouth guard can be manufactured in various colours, for example team colours. Only the individual mouth guard conforms to the specifications of the American Dental Association (ADA).
Cheaper alternatives are a ready-made mouth guard ("one model fits all") or a partially individualised mouth guard ("boil and bite"). Both only fit in the mouth by clenching one's teeth and can overstrain individual teeth. Because they don't fit exactly, these types of mouth guards may also cause pressure marks on the gums. The protection is also less effective because the material is thinner and forces cannot be distributed as evenly, due to their imprecise fit.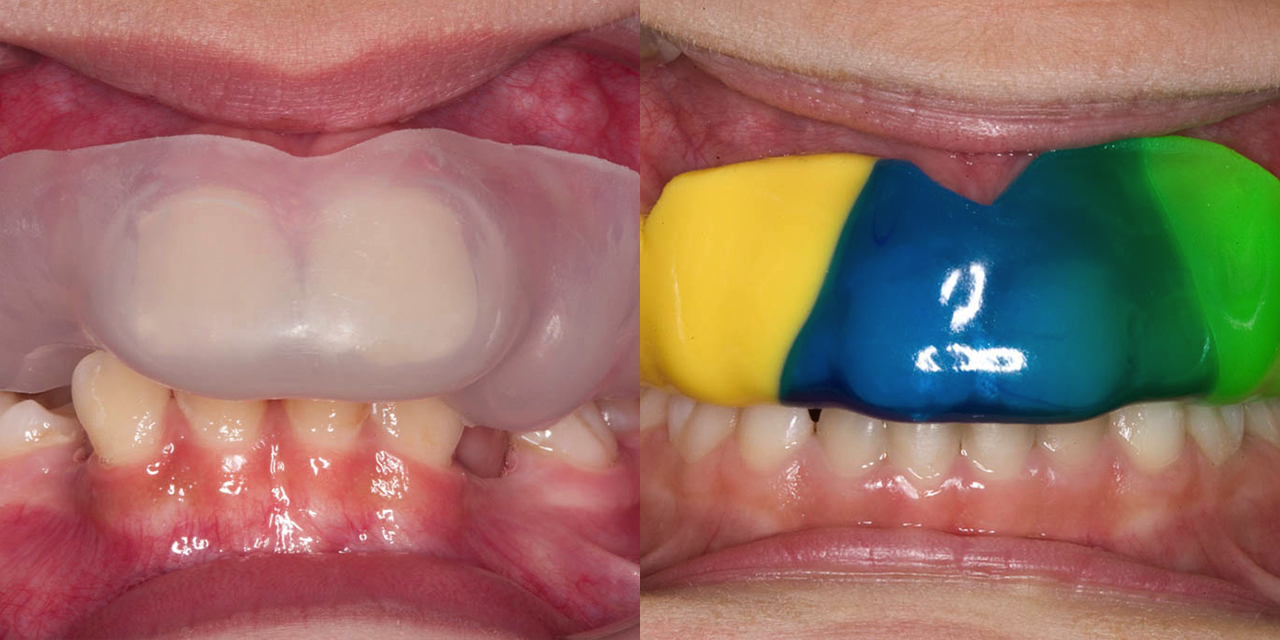 To thoroughly clean the teeth during the prophylaxis treatment, the brackets are removed and put on again. In the Clinical Division of Orthodontics we therefore also offer professional oral hygiene. In this way, you can take care of the prophylaxis when you have an appointment with us because of your braces.
---
Academic Focus
Technical fundamental research on forces and moments of force of various wires and loops
Extent and constancy of various pressure and pull elements
Examination of the adhesiveness of plastic adhesives
---
Making an Appointment
---