All News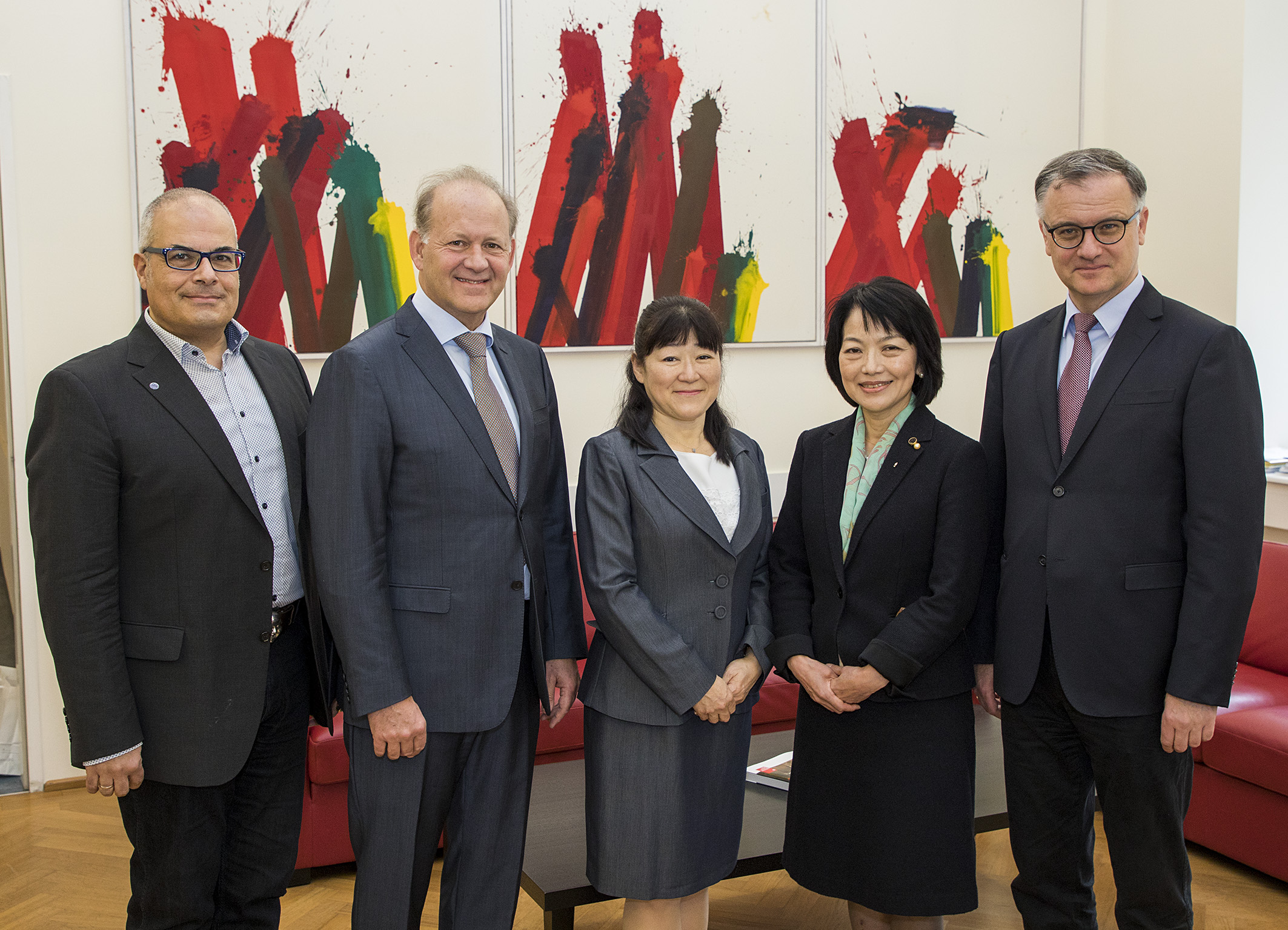 (Wien, 15-03-2018) Die Universitätszahnklinik der MedUni Wien hat einen Kooperationsvertrag mit der japanischen Showa-Universität Tokyo abgeschlossen. Die beiden medizinischen Hochschulen wollen bei Ausbildung und Training, bei Austauschprogrammen für Studierende sowie bei gemeinsamen Forschungsprojekten zusammenarbeiten.
Der Kooperationsvertrag wurde am 15. März 2018 von Rektor Markus Müller und Andreas Moritz, dem Leiter der Universitätszahnklinik, im Beisein der Vertreterinnen der Showa Universität, Miyuki Hashimoto und Yuka Hiraizumi, in Wien unterzeichnet.

Die beiden Universitätskliniken wollen enger zusammenarbeiten und Personalaustausch auf den Gebieten der Lehre und Studium fördern.

Die Showa-Universität Tokyo wurde im Jahr 1928 als Showa Medical College gegründet. Heute umfasst sie die School of Medicine, School of Dentistry, School of Pharmacy und die School of Nursing and Rehabilitation Sciences mit insgesamt ca. 2.500 Studierenden. Sie führt sieben Universitätskliniken und erstreckt sich über den Hatanodai Campus, den Yokohama Campus und den Fujiyoshida Campus.

Die MedUni Wien pflegt seit Jahren einen regen Studierendenaustausch im Bereich der Humanmedizin, über den sowohl Studierende aus Tokio die MedUni Wien besuchen als auch die Wiener Studierenden der Humanmedizin die Gelegenheit haben, in die 36-Millionen-Metropole Tokio einzutauchen und eine andere Kultur kennenzulernen. Nun wird mit der neu geschlossenen Kooperation diese Möglichkeit auch für die Zahnmedizin eröffnet.
---