Kooperation Medical University of Vienna International "MUVI" mit Nahda University Beni Suef "NUB"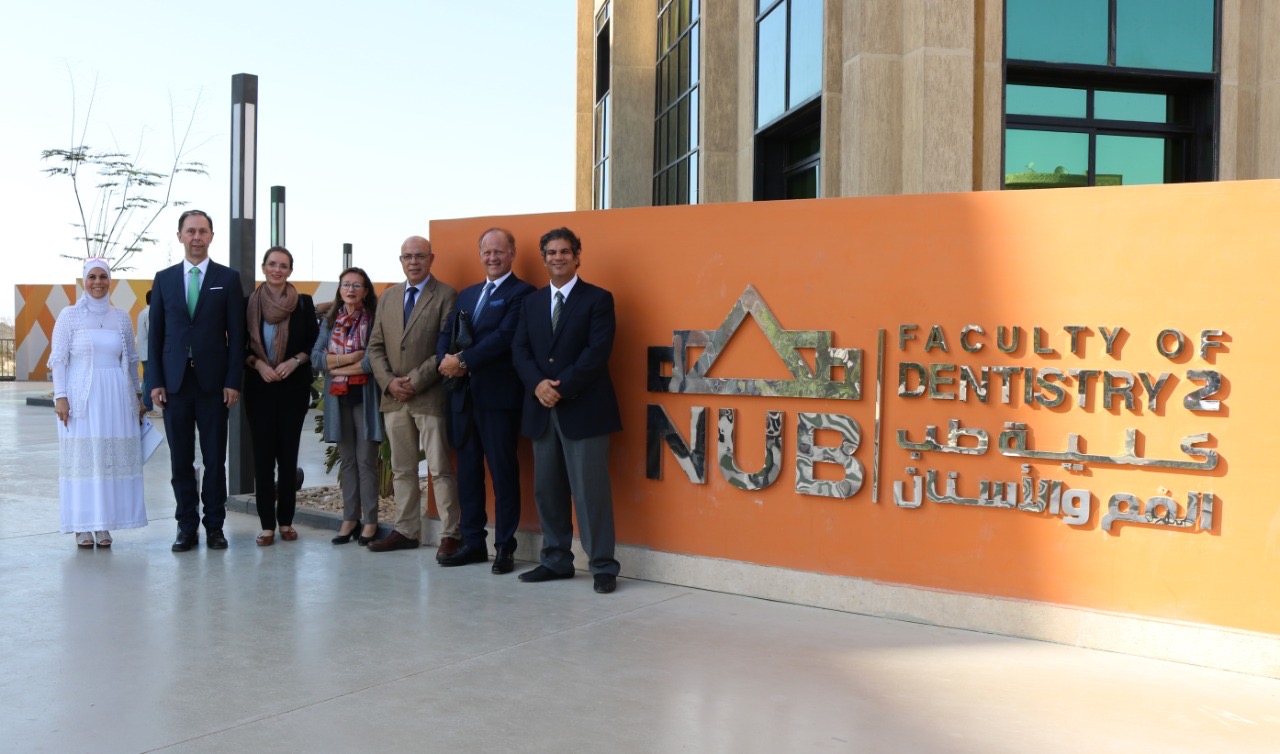 Im Rahmen dieser Kooperation ist die Universitätszahnklinik Wien in beratender Funktion tätig.
Die Beratungsbereiche betreffen ua das Zahnmedizin Curriculum, die Lehrmethodologie, Vorlesungen, Lehrmaterial & Trainingsprogramme.

Der erste Workshop hat in Wien im Februar 2019 stattgefunden, bei dem das Zahnmedizin Curriculum sowie das 72-Wochenpraktikum vorgestellt wurden.
Vom 18. bis 20. Oktober 2019 folgte der zweite Workshop in Beni Suef, Ägypten, wo Prof. Anna Knaus, Univ-Prof. Andreas Moritz und DDr. Laky folgende Themen präsentierten:
Student academic advising and admission system
Diploma Thesis at the University Clinic of Dentistry/MUV
Work Hygiene & Sterilisation
Clinical part of the curriculum
Clinical training at the MUV-Dental (comprehensive clinics)
Teaching methods at the MUV-Dental School
Die Delegation von der Universitätszahnklinik Wien wurde von Frau Alexandra Rahtkolb MBA, MSc, PT (MUVI) und Herrn Dipl.-Ing. Nikou Ghassemieh (MUVI) begleitet.
Der rege Austausch von Ideen und Visionen wird bei einem dritten Workshop im nächsten Jahr fortgesetzt.