Das war Dentistry 4.0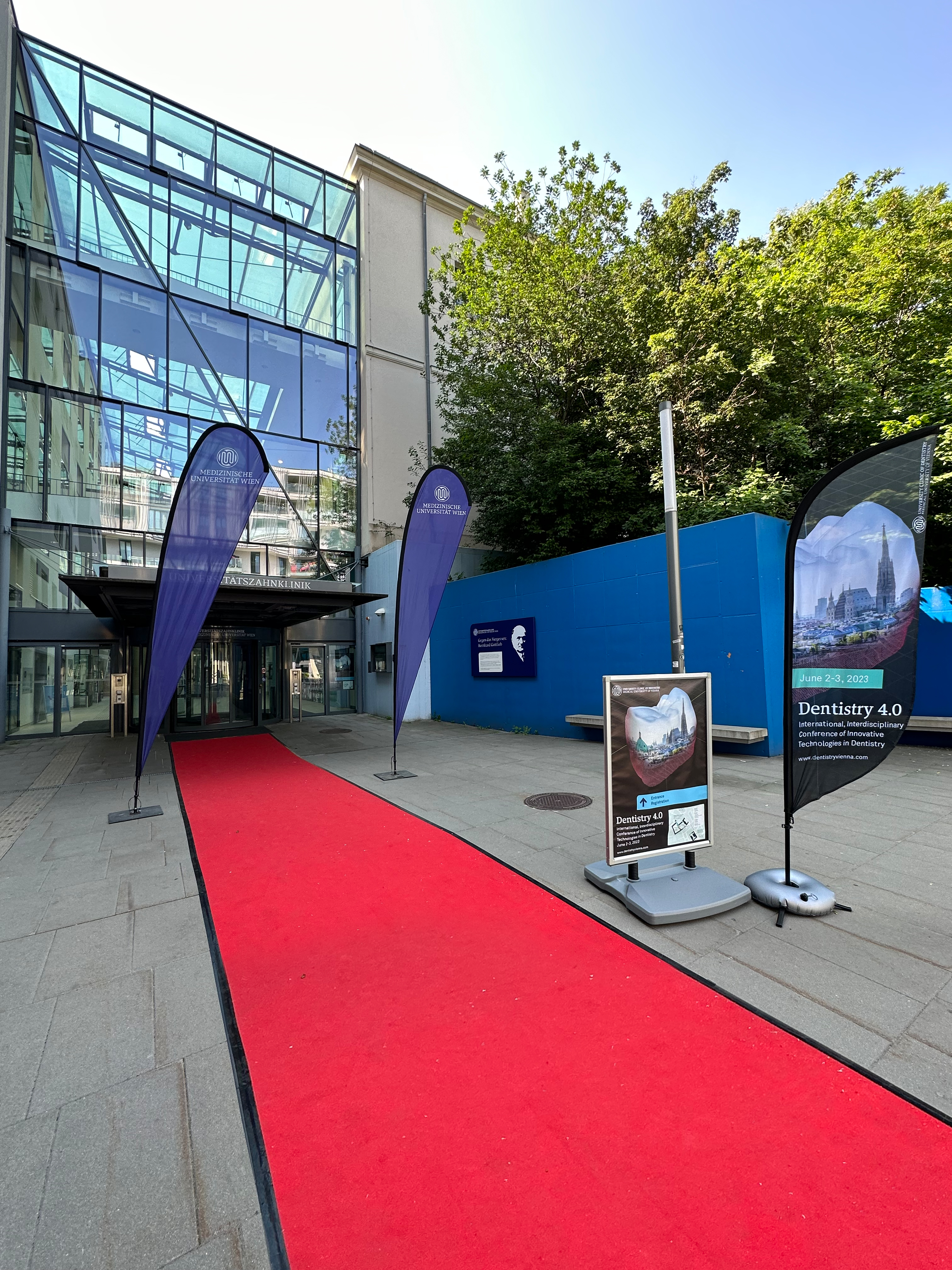 Unter dem Titel Dentistry 4.0 – International, Interdisciplinary Conference of Innovative Technologies fand vom 2. bis 3. Juni 2023 der erste Internationale Digitale Zahnmedizin Kongress von und an der Universitätszahnklinik Wien statt.
Der Kongress beleuchtete Visionen, Chancen und Fähigkeiten von Digitalisierung - geboten wurde ein vielseitiges Programm zu den neuesten Entwicklungen in den verschiedensten Bereichen der Zahnmedizin. Internationale sowie nationale Referent:innen stellten den aktuellen Forschungsstand vor.
Auch den aufstrebenden Teilnehmer:innen wurde im Rahmen der Posterpräsentationen eine Plattform geboten ihre Forschung mit einem internationalen Publikum zu teilen. Der Kongress fand seinen Abschluss in der Verleihung der Dentistry 4.0 Research Preise für die drei besten Präsentationen in zwei Kategorien (Best Clinical Research, Best Pre-Clinical Research) im historischen Van Swieten Saal und dem anschließenden "Networking in the Garden".
Über den wissenschaftlichen Diskurs hinaus konnten sich die Teilnehmeri:nnen vernetzen und universitätsübergreifende Freundschaften knüpfen.
Die Organisation wurde von der Universitätszahnklinik in Zusammenarbeit mit der WMA durchgeführt.