Light, Laser and Innovative Technologies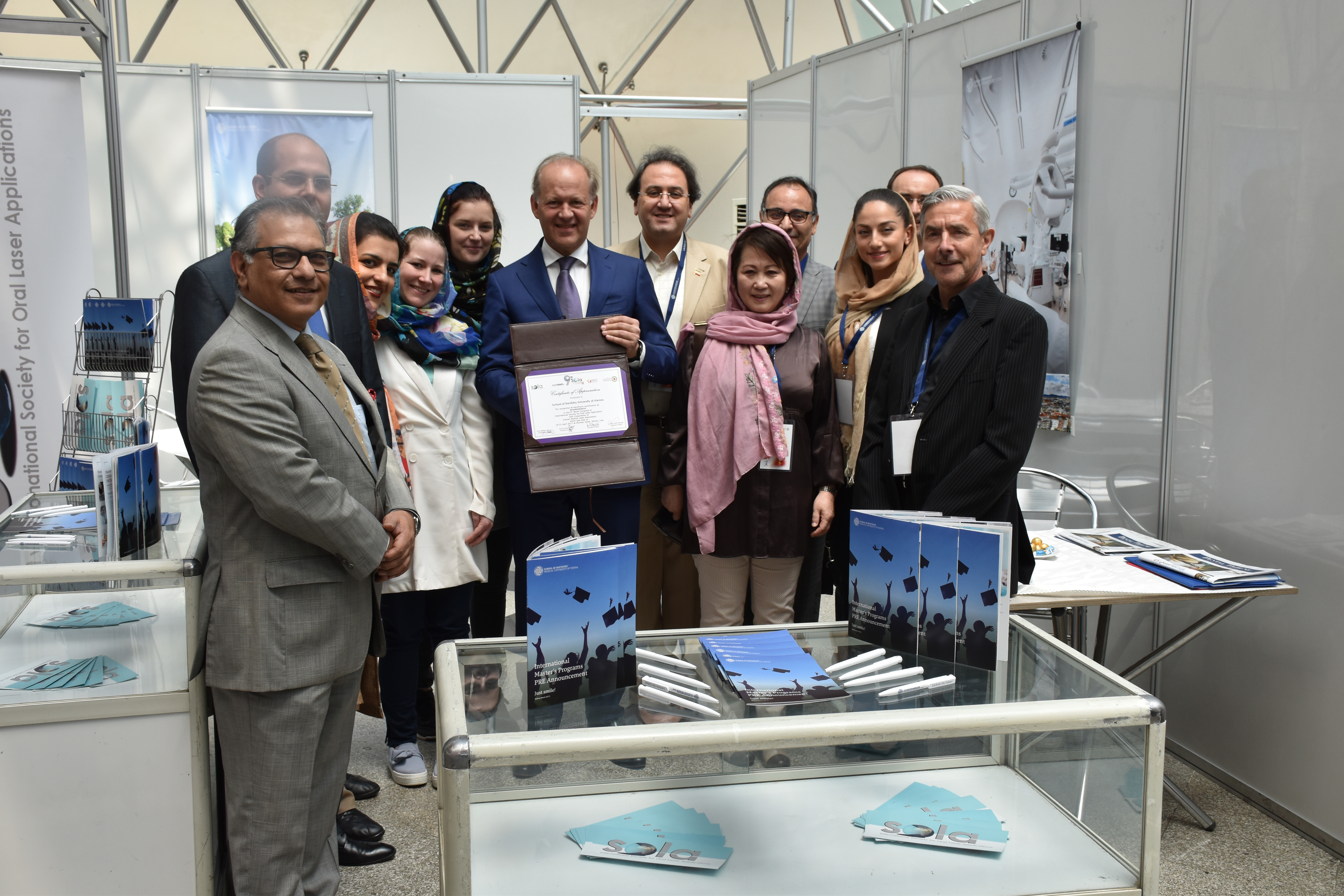 Vom 19. bis 21. April 2017 fand in Teheran, Iran, der 9. Kongress der "International Society for Oral Laser Application – SOLA" mit dem Titel "Light, Laser and Innovative Technologies – Special Part in CAD/CAM" statt.

Die Organisation des Kongresses wurde unter dem Kongress Koordinator Mag. Hassan Shokoohi-Tabrizi , Universitätszahnklinik Wien, in Zusammenarbeit mit dem Vorsitzenden des Kongresses aus dem Iran, Prof. Reza Fekrazad, durchgeführt.

Neben Univ.-Prof. DDr. Andreas Moritz, der von 2009 bis 2016 die Funktion als Präsident von SOLA innehatte, nahmen von der Universitätszahnklinik Wien Frau Assoc. Prof. Univ. Doz. Dr. Xiaohui Rausch-Fan, DDr. Markus Laky und Dr. Christoph Kurzmann als internationale ReferentInnen am Kongress teil.

Die Studentinnen Alicia Salarmaaf und Lena Punzenberger hatten im Rahmen der Posterausstellung des Kongresses die Möglichkeit, ihre Diplomarbeiten vor einer internationalen Wertungsjury zu präsentieren.