---
Course Management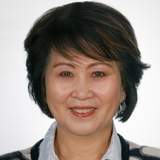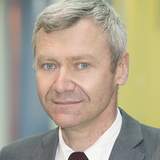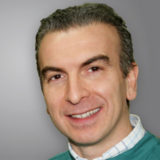 incl. hands-on in pre-clinic as well as various live surgeries and dissection courses


Update of knowledge in the anatomy, histology and molecular biology structure of bone and periodontium / cell biology / application of regenerative material in periodontology and implantology: biocompatibility, tissue engineering and osseointegration / oral soft and hard tissue disease and pathology / pharmacology / dental radiology / photo documentation / forensic / emergency medicine
General Periodontology: diagnostics and conservative periodontal therapy
Periodontal regenerative surgery and surgical resection
Soft tissue management / treatment of gingival hyperplasia and gingival recession
Basics in Implantology I / overview implantology systems / osseointegration / socket-preservation
Implantology II / diagnostics / computer aided implantology surgery / sinus lift / guided bone regeneration and augmentation
Implantology III / complex augmentation and reconstruction / bone harvesting and reconstruction / bone augmentation of the severely atrophic jaw / maxillofacial surgical techniques / medication-related osteonecrosis of the jaw "MRONJ" / clinical application of growth factors and tissue regeneration protocols / augmentation of the alveolar ridge following dentofacial trauma / rehabilitation of oral cancer patients with dental implants
Implant Prosthodontics / functional and dysfunctional occlusion / diagnostic system: condygraphic examination and analysis / application in reconstruction of functional occlusion / MRT diagnostics / application in splint therapy and increase of bite vertical dimension / functional reconstruction of periodontally comprised patients / prosthodontic reconstruction for tumor and aplasia patient / digital dentistry
Update: Literature research / case presentations / clinical documentation / Master's Thesis and Final Exam
UPDATE February, 2022: The Master Course will continue with onsite teaching in April/May 2022 after the Webex lectures.
Module 1
Principles: Update of orofacial anatomy, histology,
and molecular biology
virtual and April 27 - May 6, 2022
Module 2
Conservative treatment of periodontitis
virtual and April 27 - May 6, 2022
Module 3
Periodontal surgery I: Resective and regenerative procedures

June 27 - July 3, 2022
Module 4
Periodontal surgery II: Soft tissue management
September 26 - October 02, 2022
Module 5
Implantology I: Principles, anatomy and histology, Guided Bone Regeneration, Socket Preservation
February 6-12, 2023
Module 6
Implantology II: Immediate implantations, computer-guided implantations, sinus floor elevations, bone augmentations
February 13-19, 2023
Module 7
Implantology III: Complex bone augmentations and bone reconstructions, preprosthetic surgery
May 15 - 21, 2023
Module 8
Implant prosthetics and digital dentistry
September 4 - 10, 2023
Requirements for Graduation
Case Reports
Written and Oral Exams
Master's Thesis: study design, thesis proposal, final defense
Could I submit English certificate other than CEFR such as TOEFL or IELTS and equal band score of them to C1?

We do not need a certain certificate of your English language skills, but you should have a high level in order to follow the lectures as well as to be able to read literature in English.

See also Curriculum §5 c)
Knowledge of English is required (equivalent to Level B2/C1 of GER/CEFR or language examination and decision to be taken by the course director) that will permit the reading of scientific literature and the understanding of subject-specific lectures; also computer knowledge that allows trouble-free use of a teaching and learning platform as well as the use of literature databases;

CEFR
Common European Framework of Reference for Languages

Can I treat patients during the Master Course?

NO. Patient treatment has to be performed in the home country.

See also Curriculum §5 b)
Registration to practice the profession of dentist at the location of patient treatment because the course participants must treat patients outside the University Clinic of Dentistry Vienna in the facilities of their own dental occupation in accordance with the criteria learned in the curriculum in order to be able to handle the patient cases required for successful completion of the university course.

Can I work as a dentist in Austria after the Master Course?


NO. The International Master's Programs in Dentistry are not eligible for a working permit in Austria. For this purpose your dentistry degree has to be recognised by the Medical University of Vienna: www.meduniwien.ac.at/web/en/studies-further-education/nostrification/
Do you offer scholarships or discounts for international students?
NO. The tuition fee for postgraduate education at the Medical University of Vienna is equal to all students (no matter of origin) and is not waived to any student.
---
Contact Office